Followers

1

Following

1

Updates

0
Joined October 26, 2020
Insecta Sonic is created from the larval mind of a sonic deviant who is interested in exploring and creating new musical lifeforms. Insecta Sonic is a genre bending shape shifting, transdimensional machine elf from the multiverse of infinite frequencies. Transmitting from radio paradox in sector 23 on planet Hollywood a doorway has been opened to travel between the light and the dark....
Eternal Sunshine of the Sonic Mind
album:
Digital Polynation
genre:
Electrocore
streams:
1
Credits: Mix by Insecta Sonic: Free Loop Project 012, Virus Factory, Interntl.Garb, Heur Inc, Carr, D.Howse, Cakewalk. Project-371
Sourced from Project
Using source file
Story: Keeping it simple this time around. Some cool basic beats and Fatty Bass by Virus Factory make the foundation of this tune. The verse part sounds a bit like Gary Neuman, huh? Check out the Virus Factory site for some Awsome free Loops!!!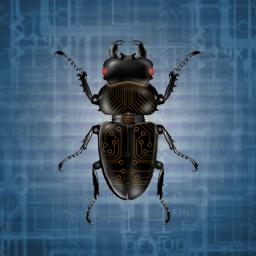 Tags