Followers

13

Following

1

Updates

108
Joined July 04, 2014
Tapegerm Collective began in May 2000, spawned from a collaboration at homemademusic.com where loops from a selection of diy cassette albums were dropped into a pool that artists used to create new music. A group of these artists formed a collective project to share loops and evolve the resulting music over time; currently mutating into its 20th year.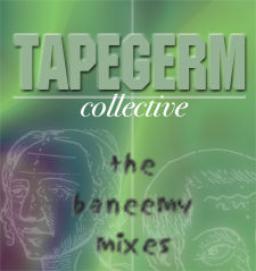 This project hails from the early Tapegerm days. There are 21 loops culled from Baneemy's double cassette album, The Walter Martin Cult . The loop pack includes short loops of a Casio guitar and Casio sax, along with brief snippets of found broadcasts and assorted percussion, guitars and whathaveyou. Many excellent pieces of new music have resulted from this source material, originally created in 1990. Please tell about any new music you create with these sources in the comments below.
Tags
CREATE A FREE ACCOUNT TO REVEAL THE SOURCE AUDIO AND PARTICIPATE IN THIS PROJECT.
Include "Project-1" in your credits to have your recording appear on this page.
Recordings for Project-1