Followers

7

Following

2

Updates

0
Joined July 05, 2014
I'm an independent, experimental audio artist. I've been recording since the early 1980's and releasing my work since 1990 in cassette and CDR format. I create with sound to evoke moods, feelings or visions with my sonic sculptures. From euphoria to madness, my compositions can be gently beautiful to obnoxiously noisy.
Every Electric Part of You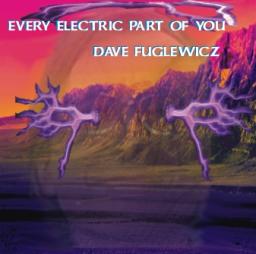 Dave Fuglewicz - Every Electric Part of You
Every Electric Part Of You was released in February of 1992 on cassette. This was my third release, issued after "Industrial Strength
#2
",
http://www.archive.org/details/IndustrialStrength2
.
My equipment at this time: ARP 2600, ARP Odyssey, ARP Sequencer, modified Casio keyboard, Digitech 7.6 Delay, several effects "stomp" boxes, some home made synthesizer modules.
This Archive.Org posting includes the bonus track "Building The tower" which is not on either the cassette or CD versions. It was the prototype for "The Tower" and while it's not as strong as the other tracks, I'm including it in this archive.org release for archival purposes.
A scan of the original cassette j-card artwork is included below. All tracks recorded to my trusty four track Vesta-Fire MR-10B cassette deck, unless noted..
The cassette was also released through Dancing Bear Audio Research while it was in existence, it was DBAR
#16
in their catalog.
Tags