July's Audio Bomb will be armed at the end of the week and launch on archive.org so Blind Mime has added a few stems from a new song just completed called Change Your Space. There are guitars and keys to use as you please.
The Audio Bomb project is open to everyone to drop source sounds into. Just drop them as attachments to a comment at the page link above. Everything is packaged and archived at archive.org each month.
Jeeze...  Somebody's been soooooooo bad, I bet they're not gonna get any Christmas presents this year.
Category:
Nonprofits & Activism
Duration:
00:02:08
Description:
...
Samaritá Song by Paulo GABRIELLESCHI.

P a u l o G a b r i e l l e s c h i ´ s
i n F u s i o n e d g a b a c a d a b r A r k e s t r a
Category:
Nonprofits & Activism
Duration:
00:06:54
Description:
"ANDA JUNTEMOS NOSSAS FORÇAS - AJUNTEMOS TODOS ESSES ÁTOMOS SOLTOS - EM FAVOR DO MOMENTO MÁGICO - RESTA SABER SE ESTAREMOS APTOS - SENÃO DESCANSAREMOS DEPOIS DO CASARIO... - NA SOMBRA DA ÁRVORE - COM CARRO DE BOI GEMENDO AO LONGE..
A BELA DO REGATO - É UM PRÊMIO DEPOIS DE UM DIA DE TRABALHO DURO - SANFONA DESMAIADA ESPERA O ENTARDECER SEMÂNTICO ..
By don campau, 2016-06-30
I was involved in Tapegerm for several years sometime ago. I released a few albums of the tracks I did with the TG members. You can see those and my full catalog here: http://lonelywhistle.doncampau.com
I am thinking about making some new Tapegerm pieces if I get the time. It's all about the time, isn't it?
Category:
Music
Duration:
00:02:54
Description:
composed by Bryan Baker, chime from the album Sharpness of Formulation by Charles Rice Goff III and Michael LaGrega, creative commons non-commercial. Tapegerm Project-19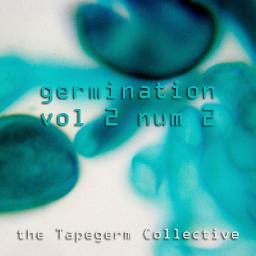 We have begun a collective source drop for June 2016. Just go to the new forum topic and add your own source audio and loops to the collection. We'll compile them onto archive.org after the end of each month.
Somebody should get a spanking.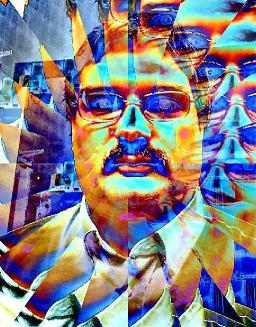 What is music? What is a song (track?). The popular culture and masses seem to have their own ideas of what these questions refer to. Most of the time, this comes from what they have been brainfed by the establishment and/or what their friends or peers consider it to be. Those of us on the Fringe or in touch with the infinite universe have very different answers and interpretations to these questions. Sound as Art and Sound as Sculpture. Is a verse needed? Is a beat needed? No, these are elements that may be used but not conformed to. There is literally an infinite sound pallet in front of you physically, digitally, and in your mind. Use it as you wish.
Category:
Music
Duration:
00:04:46
Description:
A cutup of the Tao Te Ching, and a TXT file on How to Phreak txt to speech. Additional voice loop supplied by Jeremy Gluck. Credits: Jeremy Gluck, Volpuginaex
Latest Comments
---
---
---
---
---
---
On 06/28/16 05:15:33PM Regarding Nostromos LoopPack, @SampleScience said: I'm glad you like the sounds! It was surely fun to make them! I'll be happy to hear what you end up making with them. Cheers!
---
New Source Files
not logged in
Log in to access tapegerm source files.