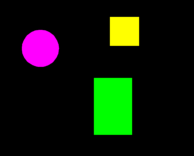 For fans of Zappa, Beefheart, Bowie, Rundgren, Barrett,  Etc.
..
Thirty minutes of experimental songs. A couple previewed at Tapegerm (the previous entity) and Aural Films.  All music derived from dreamed melodies and lyrics.  MIDI, Moog, Electronics, Guitars, Homemade Instruments, Vocoder, Samples, Etc...  Detailed album notes for the curious.
Click the pic below to go:
The Nonfiction Of Glarmen Glamours is available also on Cassette and CDR.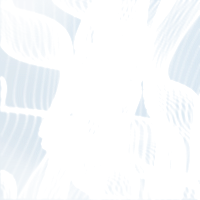 Tapegerm-Based Creations And Other Spookie Sonics.  Trick, Treat, Direful Drones.   Goff III Manipulates Jack Hertz And More. There's a sonic criminal ready to steal your sanity at this site.  Travel at your own risk. Click The Spinning Tire Below To Roll...

Category:
Music
Duration:
00:02:44
Description:
Track from album "Div Joyvision" by Datawhore and Michael Dent put to original laser video by Oliver Coles.
Category:
Music
Duration:
00:03:53
Description:
Tapegerm.com artists collaborate to create bloody good remix.
Video: Love At First Bite.
Category:
Music
Duration:
00:09:54
Description:
A line taken from a routine Facebook thread catches my attention and becomes the basis for this bookend track to over a year of intensive and highly enjoyable work with michael dent. Credits: Jeremy Gluck - michael dent - Decaying Machine Guest Artist. The video is an edit of the renowned Swiss mechanical success DIE LAUF DER DINGER.

Thanks to Channel Web Scene channelwebscene.co,uk for the heads up :-/
Category:
Music
Duration:
00:02:44
Description:
A remix from "Recollage One", one of two albums of remixes of work done by michael dent and Jeremy Gluck, the core of which is available as "Div Joyvision".
Category:
Music
Duration:
00:05:35
Description:
A remix of the Jeremy Gluck-michael dent track "When I Die" Credits: Omnitechnomatrix Open Loops, Jeremy Gluck, michael dent, additional stuffing Mental Anguish.

The original audio instruction on how to work the ventilator was left on accidentally but upon review kinda works.
Category:
Music
Duration:
00:04:17
Description:
Zebra Mann (Tapegerm.com): "The title of this one is a metaphor. Like all metaphors, the truly important part is what you take from it, not what is in the description. The spoken word loop is taken from Jeremy Gluck's Sane World. Jeremy can be rest assured I did nothing to mask his wonderful voice or words as I may have done a time or two before. Credits: one loop by Omnitechnomatrix, one loop by Jeremy Gluck, and a couple of random bass loops from the Zebra Mann Open Loops folder."
Category:
Music
Duration:
00:09:26
Description:
Category:
Music
Duration:
00:09:30
Description:
Out of the Saneworld cycle comes this off-cut featuring our man in the Midwest, Zeebra Mann.
-uploaded in HD at
http://www.TunesToTube.com
Latest Comments
---
On 12/15/16 01:55:38PM Regarding Review: CGoffIII's Genre Party, @CIIIGoff said: Glad you enjoyed the show, Mr. Mime! Many thanks for sharing the positive words with your readers too. I know this album would not be the way it is without Tapegerm, and I offer you my sincerest gratitude and respect for keeping this site alive! May 2017 bring you and the rest of us many creative moments.
---
---
On 11/21/16 06:48:27PM Regarding We're Going Over, @CIIIGoff said: Gabriel, very glad to read your words of encouragement, glad you dig. Yes, Zappa, The Residents, MIDI scores... all friends of my ears. Of course, your contribution helped make this what it is too, thanks so much! I like your "Come Join Our Forces" video... great uses of light, reflection, water, AND sound. Keep up the good work.
---
---
On 11/14/16 03:06:54PM Regarding Working on new Tapegerm Album, @CIIIGoff said: Looking forward to your new album Bryan! I'm almost done with mine now; but it's going to have a couple of non-Tapegerm pieces on it too (two of ten). Good luck with the sculpting.
---
On 09/17/16 03:49:18AM Regarding We're Going Over, @CIIIGoff said: BB! Your commentary is a refreshing splash of positive reinforcement, thanks much, and I'm very glad you dig.
---
New Source Files
not logged in
Log in to access tapegerm source files.