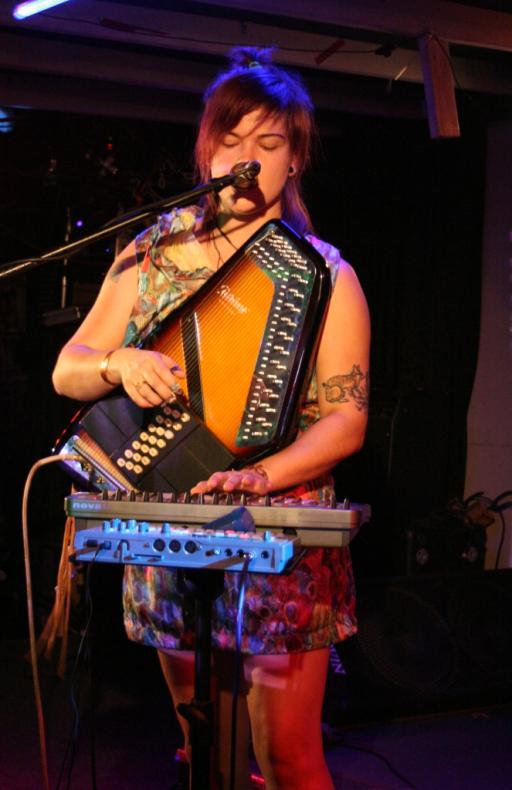 About Dendera Bloodbath
Email denderabloodbath@gmail.com for booking information. 
NEW ALBUM RELEASE: Queen of the Cauldron Born, March 2015, cassette/digital formats
Five years ago Virginia Bliss began work on a concept album based on the Oscar Wilde one-act play Salome, using an autoharp to flesh out these songs and giving them a dark, dreamy quality. Her band at the time had a much heavier, classic rock sound which did not fit with this new project. Shortly after this she began experimenting with synthesizers and sequenced beats to supplement acoustic instruments. Her 2011 album [wr wr wr], inspired by political upheaval in Egypt, featured synthetic beats and noises supplemented by augmented harp and drehleier sounds. Currently she performs as Dendera Bloodbath in formats ranging from solo acoustic and electronic shows to backing with a full band.
Profile Stats:
Dendera Bloodbath -- John Hughes
Category:
People
Duration:
00:03:40
Description:
Dendera Bloodbath performs the song "John Hughes" at Display Gainesville on August 30 2014.